I'll get there quicker by myself, but together we will go further
The team at Es Racó has always been reliable, customer-focussed and disciplined.
The kitchen team, led by our Chef Antonia, could be defined as the engineer officers of this vessel while the restaurant team, led by Roko, stand out for their smiles and dedication in the face of all adversity, where speed and good humour are a permanent feature. Both Antonia and Roko are the pillars of our success bringing together a devoted team. Success is only possible thanks to the hard work of all of the staff each day.
Antonia Jaume, Sóller!
With more than 40 years spent behind the stoves and advancing until she became Chef, there isn't much else to say.
Part of the huge success of Es Racó has always been its kitchen, and Antonia can be proud to have been there almost the entire time. In the beginning with Chantal by her side to later continue without her mentoring.
Always dedicated to the restaurant industry in the Vall de Sóller, she is recognised and awarded for her outstanding dedication in her life as a chef, where the day-to-day is one of the hardest of all professions.
Her participation in Es Racó doesn't just consist of following the trail set by the past, but it also consists of designing and adding new creations aligned with our philosophy. Antonia will never seek the limelight, but she does seek the satisfaction of the customers when seeing their dishes come back empty.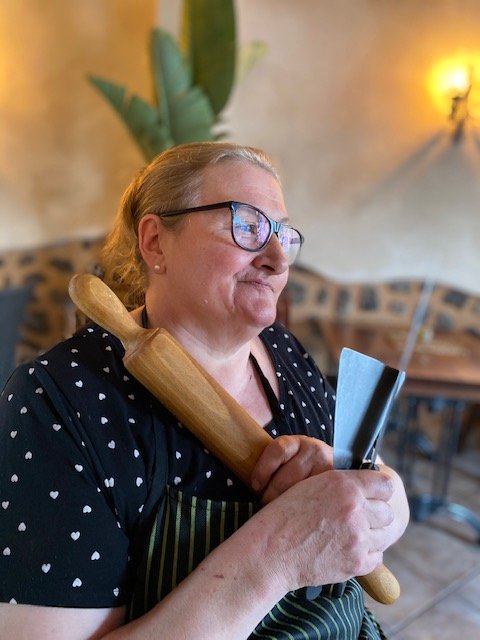 Roko Alvarez, Buenos Aires!
He started his career at the age of 19 in the world of fashion, advancing to become the manager of several clothes shops. Passionate about customer service and the training of his teams, his passion was turned into a personal success until an offer in 2005 in the restaurant sector changed his plans for the future, in a good way.
Since then, Roko has co-developed unique concepts, fitting them into exceptional places, working with local resources.
From slow city in the South American plains to the top beach club destinations of Europe, Roko has held all positions, both in management and operations, with a clear focus, an exquisite customer service and continuous training of this team, prioritising the most human side possible.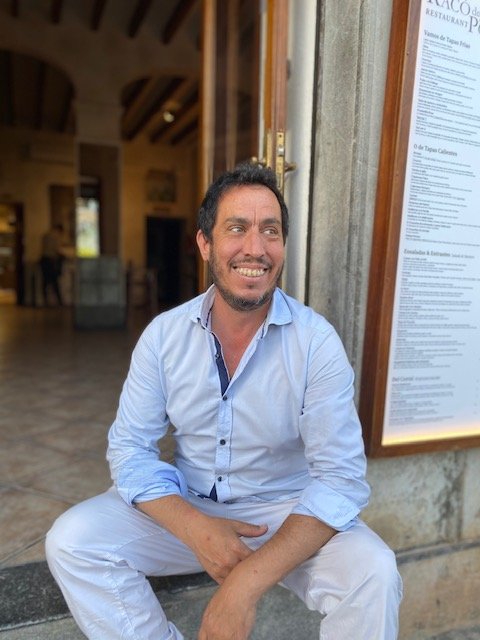 Combined with his day-to day work, for the last 4 years Roko has been a benevolent tutor and trainer at Caritas. Thanks to his presence at Es Racó, our social responsibility by helping those who are most in need is a reality thanks to an on-site winter training programme. Roko is in charge, the visible face and link between institutions and Es Racó to carry out a programme of integration and donations.
Fish, tapas & rice dish restaurant with Mallorcan soul
The taste of the sea that has inspired our foundation since its inception.